Leslee Sells is a student, a missionary and an advocate for children around the globe. Beginning January of 2014, she is taking her studies and passion one step further and will serve in a local hospital in Haiti. Read her inspiring story below and contribute to this live changing journey.
It seems that in the last three years much of my life has revolved around Haiti.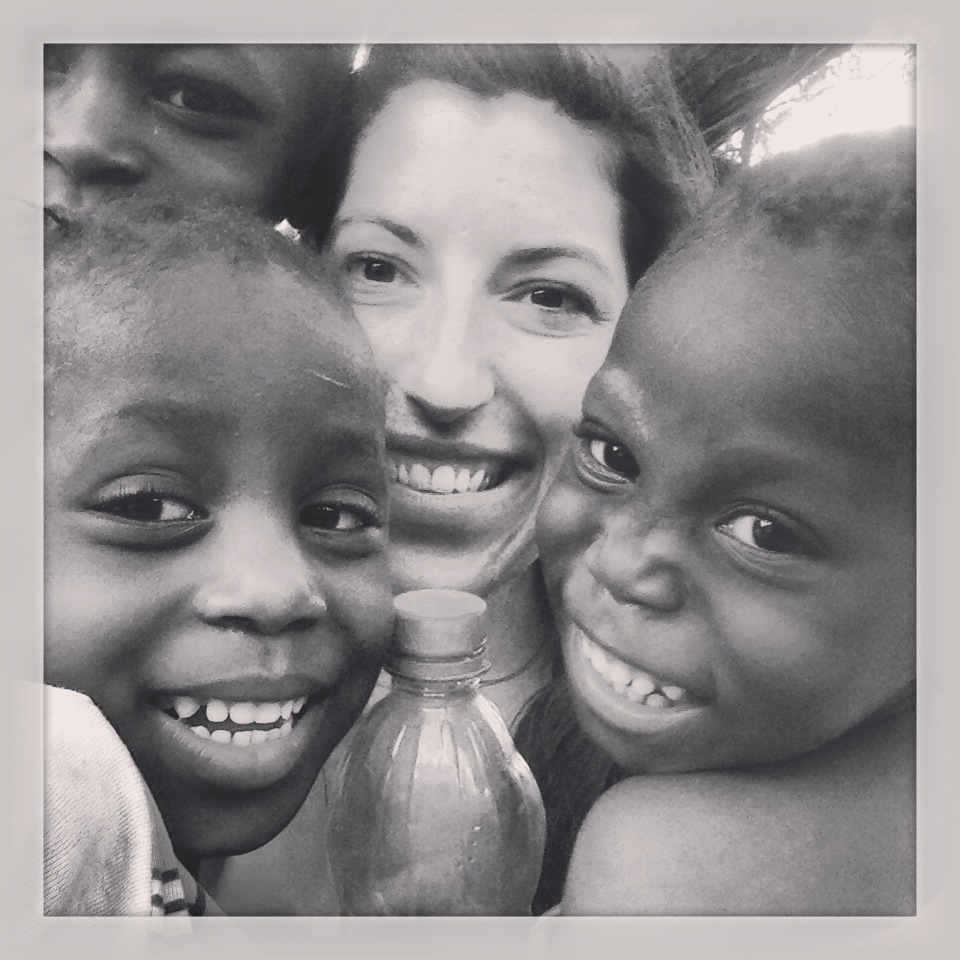 My life has been irrevocably changed by my time there.A few months ago God started working on my heart and I felt a distinct call to consider making a step towards something more long-term in Haiti. You see, I used to think that it was enough for me to live my life of comfort in the U. S. and every few months get my "Haiti fix" with a quick trip.  But now I know that God is asking me to give more, to give everything. Therefore I have accepted a position as a clinic/staff/school nurse for Nehemiah Vision Ministries (NVM) in Chambrun, Haiti beginning in January 2014 and lasting for one year.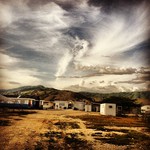 NVM has had a tremendous impact on the area surrounding its campus through a school,clinic, and church. Their goal is to help people meet their basic needs of life. They seek to provide people the opportunity to live in an environment where they can be trained and equipped to contribute to their own personal development and eventually to the rebuilding of Haiti. I am blessed to have the opportunity to work with them and provide healthcare to an area desperately in need. For more information on NVM, visit nehemiahvisionministries.org. My main job in Haiti will be working in the clinic Monday- Friday with several other nurses and doctors. Typically the clinic sees 50 or more patients a day whose needs range from mild to very serious. The clinic runs a malnutrition program as well as providing care to all staff and school students. The need is relentless!
My position with NVM is volunteer based which means I am responsible for raising all funds needed during the year. My expenses include room and board, insurance, cell phone, travel, and taxes. I am currently enrolled in graduate school to become a family nurse practitioner (NP) and after much prayer and consideration have decided to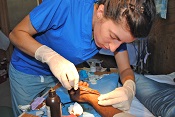 continue to pursue my degree via online classes. I believe that this degree will best enable me to serve the people of Haiti in the future and am committed to staying debt free throughout the course of my program. This adds considerable expense. I humbly seek your help in two areas:First, as a prayer partner. Life in Haiti can be very difficult emotionally and physically. I would greatly appreciate your commitment to praying for me throughout my year.Second, through your financial support. My expenses for the year will be approximately $33,000. If you would like to see a detailed expense report, let me know and I would be happy to send it to you.
All donations are tax-deductable and can be processed directly through this page. Checks can be made out to and mailed to:
Project Kids Network
12115 Enmore Park
Fishers, IN 46037
Please put Donation for Leslee Sell in the Memo line.
Thank you for your support! I am so excited for this adventure to begin! Feel free to contact me for any more info.
Leslee:
317-727-3980
lesleesell@gmail.com